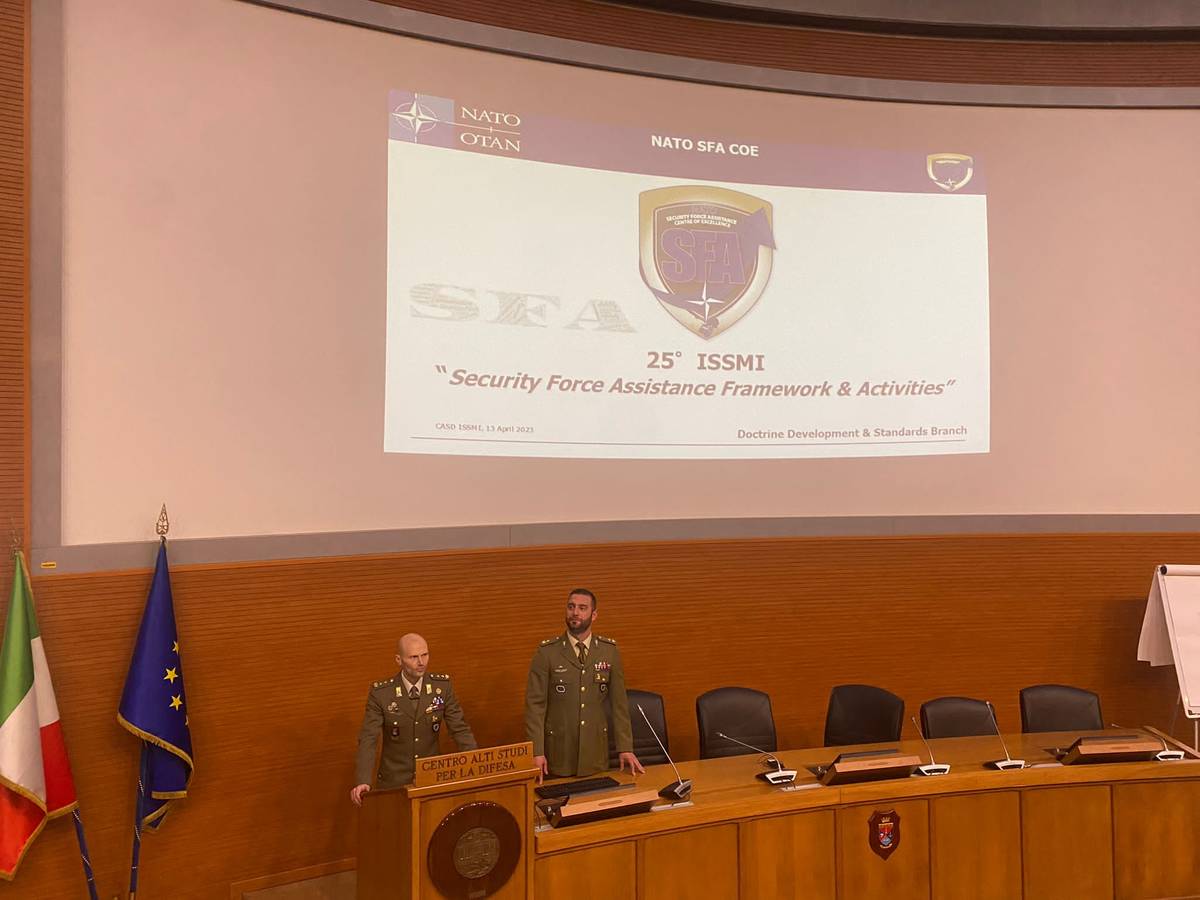 NATO SFA COE representatives (Doctrine Development and Doctrine Branch & Concept Development & Experimentation Branch) lectured during the "Operational Planning Module" for the Joint Services Staff Institute, held on the 13th of April 2023 in Rome at the Italian Centre for Higher Defence Studies.
The NATO SFA COE Presentations within the "Operational Planning Module" were aimed at allowing participants to effectively understand the SFA framework. They covered the vision and mission of the SFA in "assisting a HN in developing a sustainable capability, enabling Security Local Forces to act against threats to building stability and security" as well as the role of the SFA planning process in supporting the Operational Framework during the Comprehensive Operations Planning Process.
The lectures emphasised the importance for the SFA to provide a methodical approach starting from Phase 3 "Operational Estimate" throughout the entire planning process up to Phase 6 "Transition".