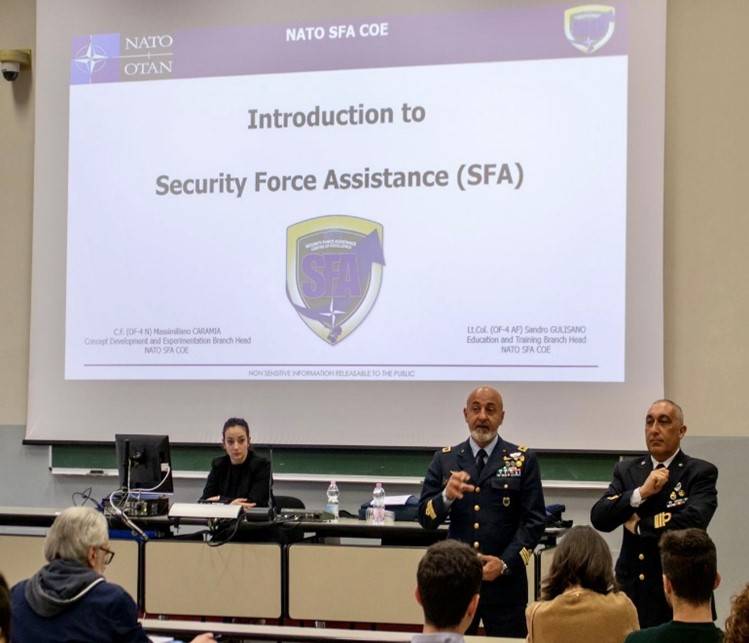 On the 6th and 7th of March, the NATO Security Force Assistance Centre of Excellence (NATO SFA COE) participated in the conference entitled "International emergencies and armed conflicts".
This event was aimed at students of the new bachelor's degree of the University of Verona in "Strategic Studies for Security and International Policies" and it was the first event organized by the students of the Master's degree in "Emergency Governance".
During the conference, the representatives of the NATO SFA COE introduced the activities and emphasized the relevance of Security Force Assistance for NATO missions and operations while facing current complex international scenarios. They also presented the first results of the Internship Program, part of the cooperation between the two entities that started in June 2021.
Collaboration between the NATO SFA COE and Academia is an essential part of the Centre's activities, as highlighted by several events conducted with universities during recent months. It represents an important enrichment, especially for students, who have the opportunity to better understand the roles and tasks of this COE in developing concrete solutions to improve the effectiveness of the Alliance in the field of SFA.
Gallery