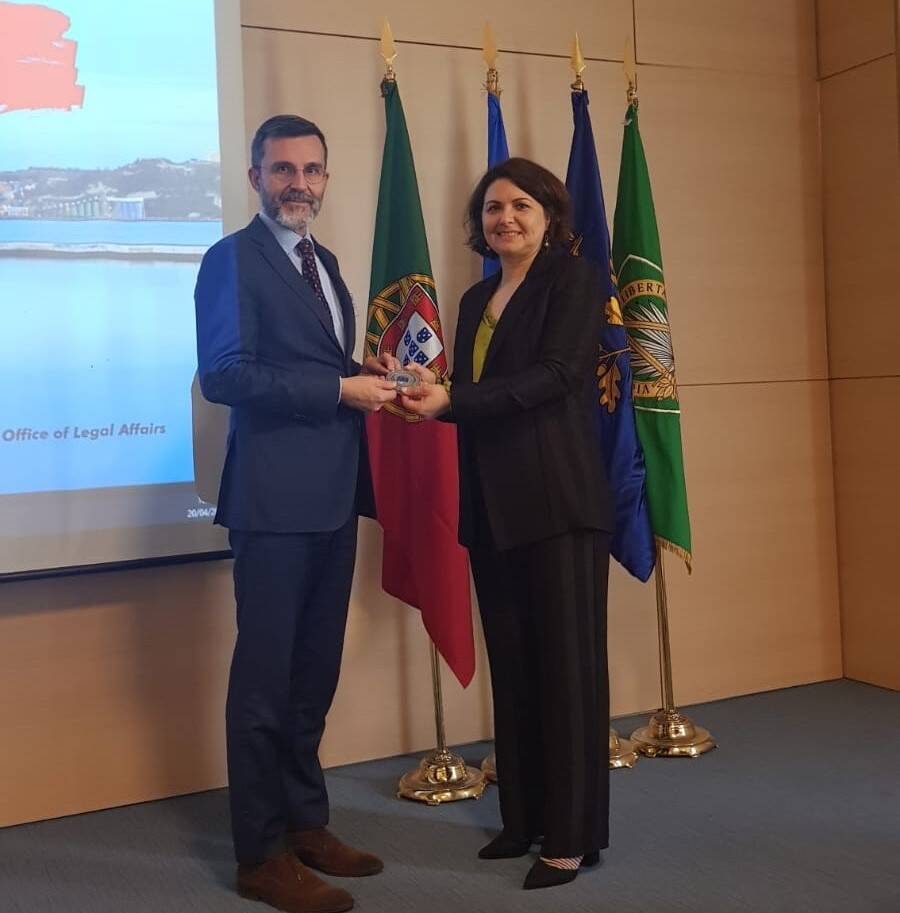 The 2023 NATO ACO International Legal Conference took place at the "University Military Institute" in Lisbon, Portugal from the 17th to the 20th of April, co-organized by the legal offices of the Ministry of Defence of Portugal and the Supreme Headquarters Allied Powers Europe (SHAPE).
The Conference was aimed at bringing together Senior Legal Advisors from several NATO bodies and several Ministries of NATO and Non-NATO countries in order to discuss different topics such as the Interpretation of Treaties, Legal Vigilance and Space Law.
During the Conference, the NATO SFA COE Legal Advisor shared the main topics of the new editorial project entitled "Stabilization and Reconstruction in a Post-Conflict Environment" designed by the NATO SFA COE, SHAPE and the International Institute of Humanitarian Law in Sanremo (IIHL).
The new specialized publication responds to the emerging need to mitigate the instability factors in post-conflict areas, in order to collect and study the best possible practices potentially applicable to various crisis-affected regions and guarantee their resilience post-intervention.
For more details: https://www.nsfacoe.org/wp-content/uploads/2023/04/CALL-FOR-PAPER-NATO-SFA-COE.pdf