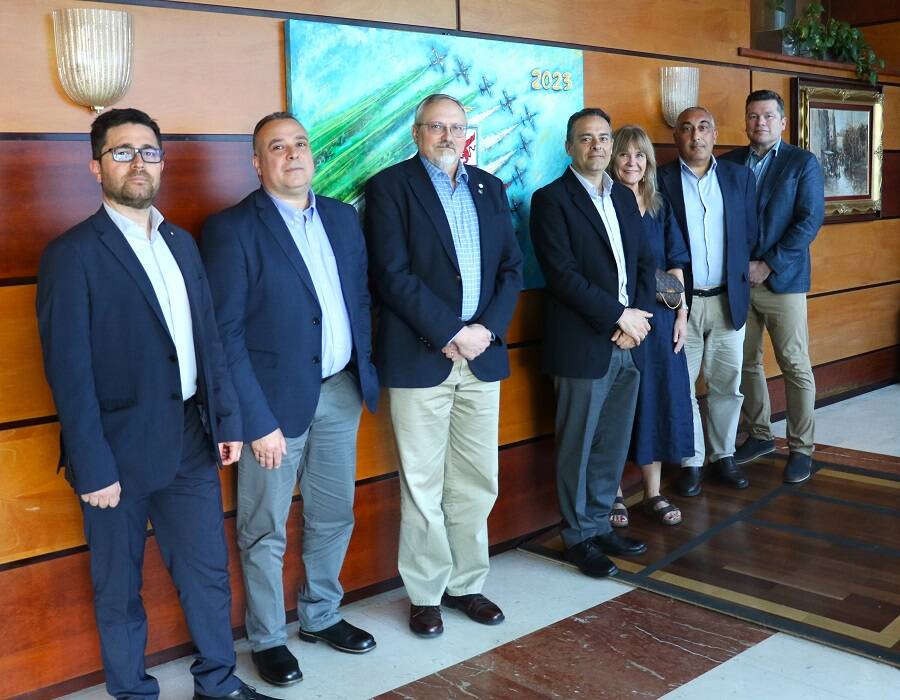 NATO SFA COE hosted the Security Force Assistance Training Needs Analysis (TNA), Development Phase, related to the Military Contribution to Peace Support (MC2PS) NATO Discipline, managed by the Finnish Defence Forces International Centre (FINCENT) in Rome, Italy from the 21st to the 27th of April 2023.

The aim of the Development Phase of the TNA, which started in October 2022, in accordance with the NATO System Approach to Training (SAT process), is to produce, or otherwise procure, the materials and/or services that are essential to support the delivery of a NATO certified Security Force Assistance Seminar. It will be entitled "Advanced Seminar for SFA Strategic Advising within Security Sector Reform (SSR)" and it will improve the competency and effectiveness of SFA operators in an international environment.
The workshop was organized at the Italian Air Force Club Officers, facilitated by representatives of the FINCENT, by representatives from the US Joint Centre for International Security Force Assistance (JCISFA) and, in virtual mode, by representatives of the NATO Stability Policing COE (NATO SP COE).
Thanks to the dedication and the constructive cooperation of the NATO SFA COE's partners, the workshop has concluded its first steps and has planned the schedule for the Pilot version of the Seminar to be conducted in 2024.