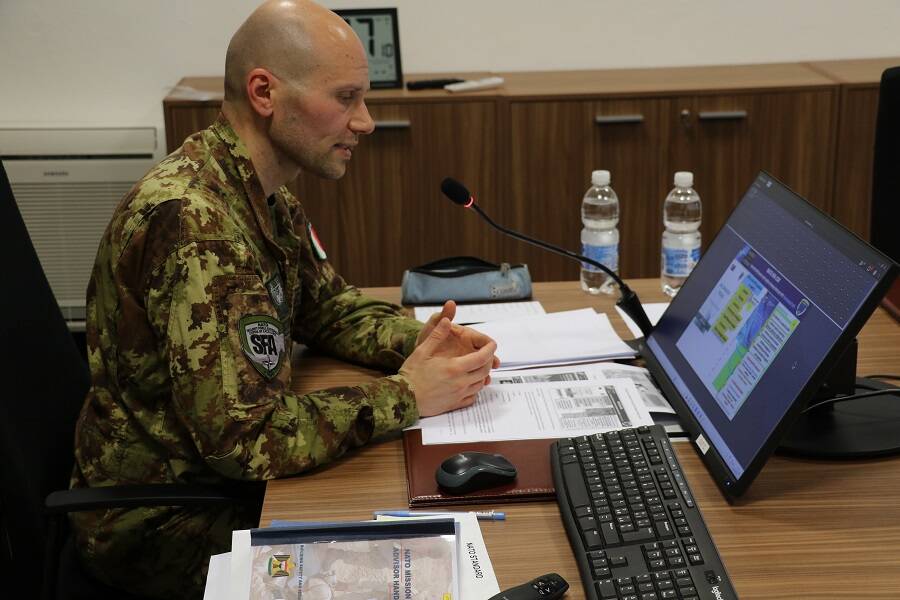 NATO SFA COE representatives (from the Doctrine Development and Standard Branch) lectured at the NATO Mission Iraq Pre-Deployment Training (NMI PDT) 23-2 directed by NATO Joint Force Training Centre (JFTC) in Bydgoszcz (Poland) on the 11th of May 2023.
This session was conducted, in remote, as a part of the phase 1 (virtual training phase) conducted from the 8th to the 12th of May 2023, within the context of the online Distributed Learning Package (DLP) of the NATO Joint Advanced Distance Learning (JADL) platform.
Phase 2, which is a residential training phase, will be conducted during the period from the 15th to the 19th of May 2023 at the JFTC, Bydgoszcz, Poland, and also on that occasion a NATO SFA COE Subject Matter Expert will take part.
The NATO SFA COE Presentation, entitled "SFA in the role of the Strategic Advisory sector" was aimed at providing the training audiences with an overview of the procedures and methods used in advising, with a focus on the international organizations operating in and around the NMI Area of Operation.