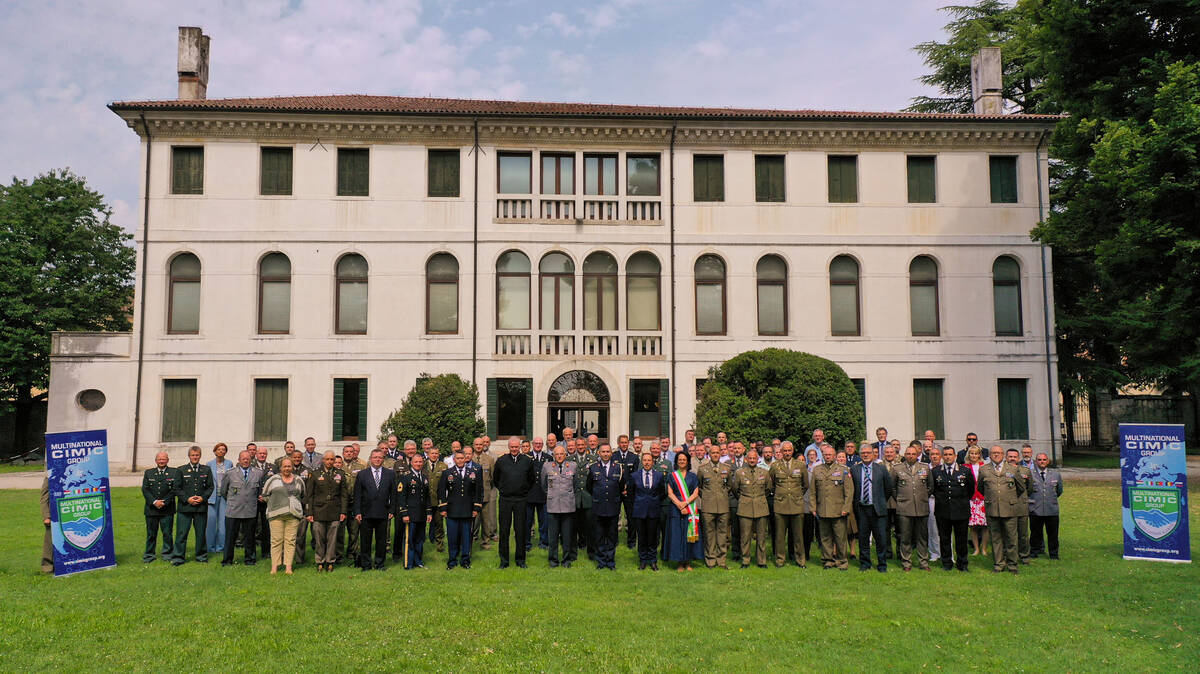 From the 26th to the 30th of June, a Subject Matter Expert from the NATO Security Force Assistance Centre of Excellence (NATO SFA COE) participated in the 16th CIMIC UNIT COMMANDER CONFERENCE.
This conference was organized by the Multinational CIMIC Group, delegated by the Supreme HQs Allied Powers of Europe (SHAPE), and took place at "Palazzo Foscolo" in Oderzo (TV).
The conference had a specific focus on "Human Security in Operations (HSIO) and its implications in Collective Defence from the CIMIC point of view."
It represented a significant opportunity to further develop the concept of Human Security in the context of NATO operations, given the increasing geopolitical and military challenges that will involve the countries and Armed Forces of the Atlantic Alliance.
The SFA SME's participation in the conference was aimed at establishing a better framework for cooperation between the NATO SFA COE and MNCG.
The main goal is to create a mutually beneficial working relationship that facilitates effective and profitable cooperation and exchanges between the two entities.