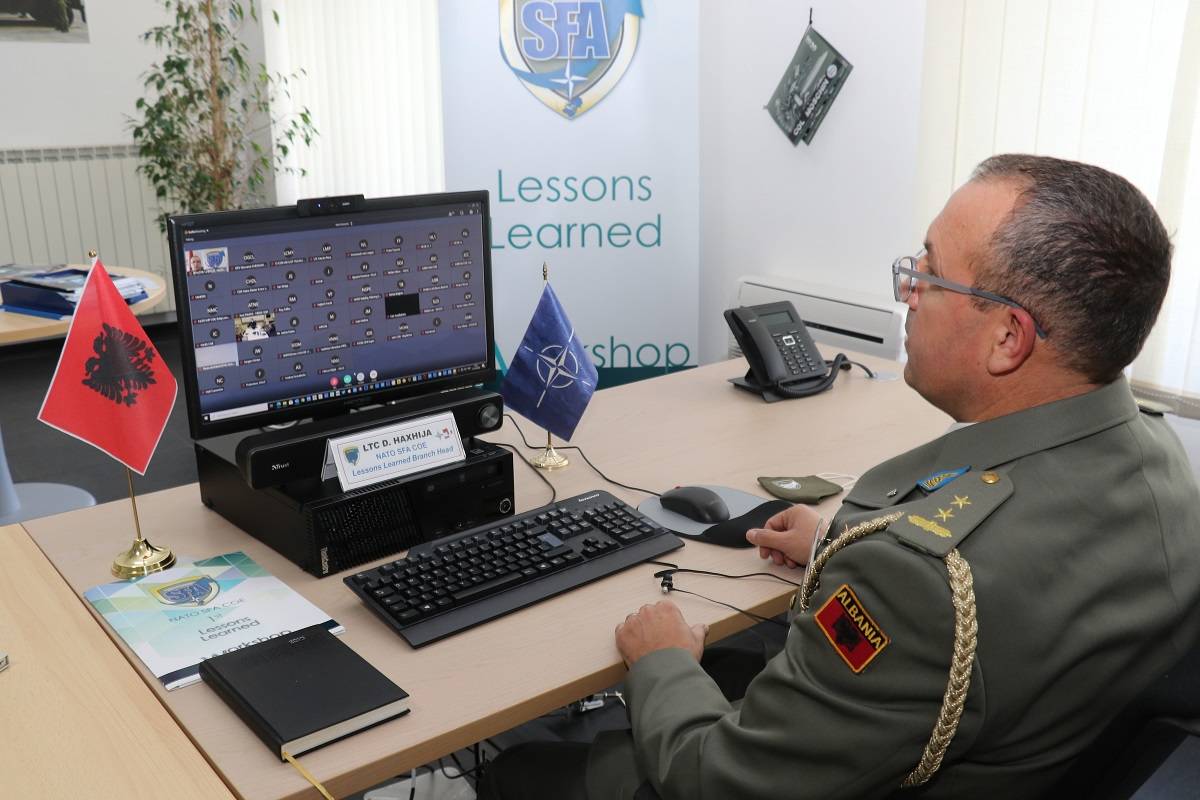 According to the annual Bi-Strategic Command (BiSC) Lessons Learned battle rhythm, Headquarters Supreme Allied Commander Transformation (HQ SACT) and Joint Analysis and Lessons Learned Centre (JALLC) organized the NATO Lessons Learned FALL WEEK Conference 2020.
The activity was conducted online from the 19th to the 22nd of October 2020, and included 4 sessions.
The SFA COE LL Branch Head, LTC Haxhija, actively contributed to the session "C" Joint NCS-NFS-COE LL Working Group which brought together virtually about 90 participants from NATO Command Structure (NCS), NATO Force Structure (NFS), COEs and other NATO HQ entities.
The main topic of that session was: the COVID crisis and LL process "stress test": what did we learn and how can we do better in terms of how to improve collection and exploitation? . During this session JALLC introduced the COVID LL REPORT for SACT and managed the participants' remarks on their own experiences at HQ level.
In order to support the" NATO Covid-19 LL campaign", the NATO SFA COE shared the identified Observation, Discussion, Conclusion and Recommendation (ODCR) with JALLC through the NATO Lessons Learned Portal and answered the JALLC survey regarding the COE's experience during this pandemic time. The SFA COE LL Branch lead the discussion, presenting pros and cons of "Remote SFA". The latter can be considered a force multiplier during the current or similar situations. The SFA COE contributions are a result of the NSFACOE's first LL virtual roundtable and further insights in the field of multinational operations where remote activities were put in place.
The NATO SFA COE LL Branch is continuously collecting observations and LL from NATO/EU missions by participating in SFA contingent/mission commander debriefs meeting and is promoting for the future, other relevant activities in favour of the SFA Community of Interest.
Gallery