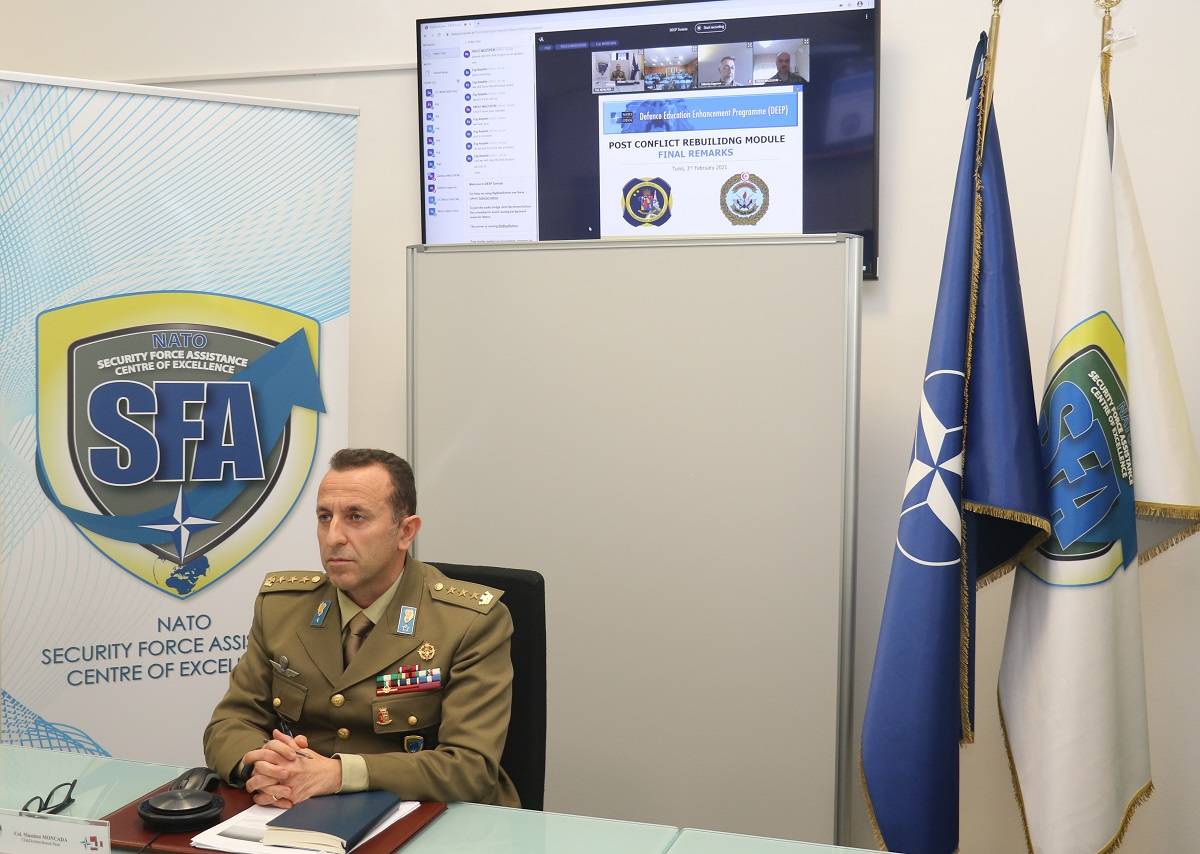 On the 3rd February 2021 NATO SFA COE gave an online lecture on the Concept and Security Force Assistance activities to the Tunisian Joint War School in favour of Tunisian Officers and attendees from different countries of Africa. The activity was carried out during the Post Conflict Rebuilding seminar organized and directed by the Italian Army Post Conflict Operations Study Centre (PCOSC) of Turin as part of the NATO Defence Education Enhancement Program (NATO DEEP).
In this context, the NATO DEEP Program aims to support partner countries to develop or enhance their own Professional Military Education Institutes through curriculum development ("what to teach?"), Faculty development ("how to teach?") and peer to peer exchanges. NATO started an ambitious DEEP Program with Tunisia in 2016. Every year it holds an Annual Program Review in Tunisia in order to have an assessment of the past year activities and a plan for future activities.
During the lecture, after illustrating the gaps that generated the NATO SFA concept, the NATO SFA COE gave a general overview of the process that led to the creation of the Centre, focusing on the principles that guide the SFA activities (GOTEAM: Generate, Organize, Train, Enable, Advice, Mentor) and analysing each of them as well as providing practical examples to the course attendees.