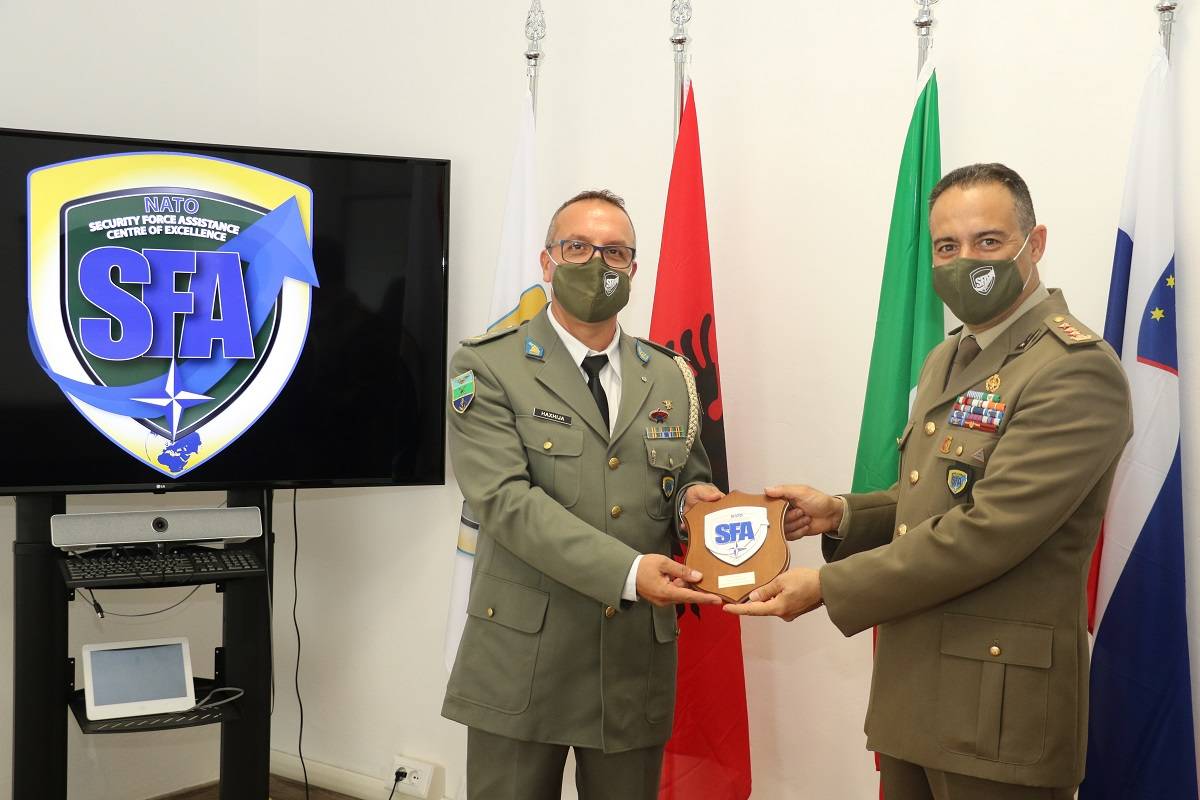 On the 12th of July, after almost 3 years, Ltc. Defrim HAXHIJA handed over his duties to his successor.
Ltc. Defrim HAXHIJA, the first Albanian international representative, has served in the Centre as the Lessons Learned (LL) branch head. He participated in a multitude of international LL activities and hosted dedicated SFA LL workshops, covering either different aspects of SFA activities in various operational theatres, or pointing out gaps and challenges faced by Commanders and SFA during the SARS-CoV-2 pandemic.
In particular, he contributed to promoting the SFA Operators profile project, conducting interviews in the SFA area of expertise with the aim to analyse the Advisor's capacities and capabilities in interacting with Local Forces.
The Director highlighted the support given by Defrim in all the Centre's activities and praised his outstanding commitment, his systematically professional approach, and his tireless dedication to the efforts of the Centre of Excellence throughout his time at the NATO SFA COE.
The Director also welcomed the new Albanian representative, who has a great experience in missions abroad as a NATO staff Officer in KFOR JOC and as EOD adviser in eFP BG Latvia.
Albania was the first nation to strongly support the Italian initiative and, together with Slovenia, to be one of the signatories of the Memoranda of Understanding in December 2017.
Gallery