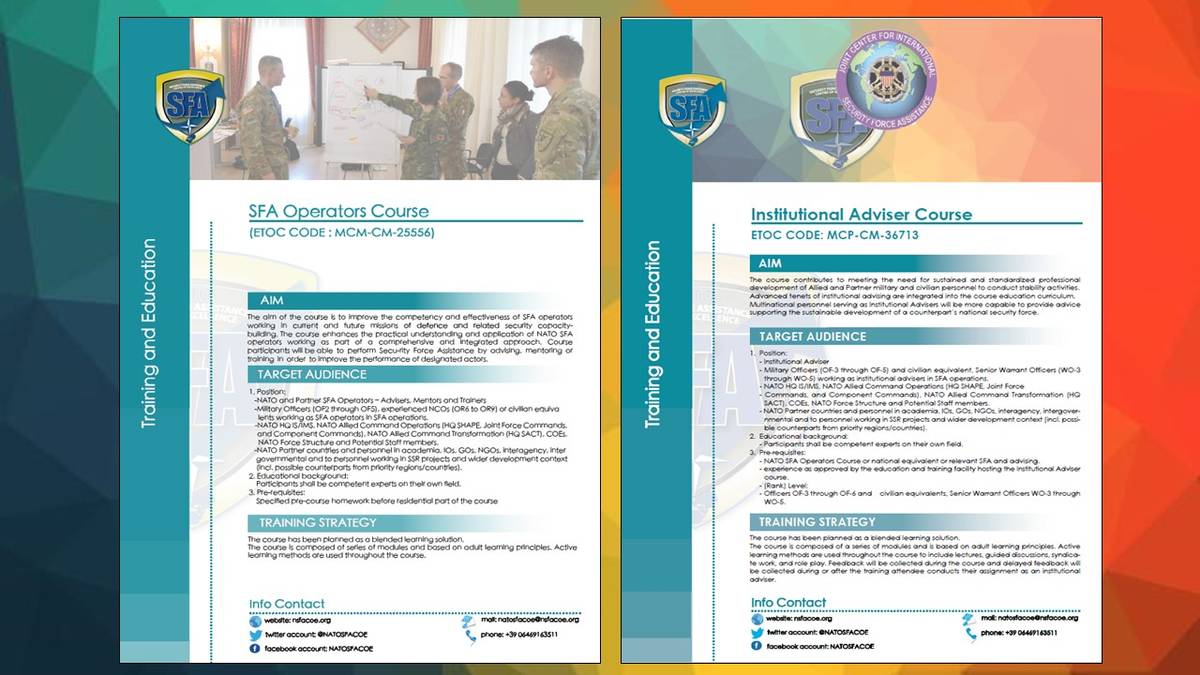 It is our great pleasure to present the "SFA Operators Course" and the "Institutional Adviser Course" that will be hosted, in presence, by the NATO SFA COE, respectively from 11th to 15th and from 18th to 22nd October 2021.

The courses have been planned as blended learning solutions. They start with a distance learning period, with self-study assignments, followed by a residential part that is composed of a series of modules provided by Subject Matter Experts from the international community.
These "NATO Selected" courses satisfy NATO performance gaps identified within the Military Contribution to Peace Support Discipline which complies with the System Approach to the Training process.
Payment "SFA Operators Course"