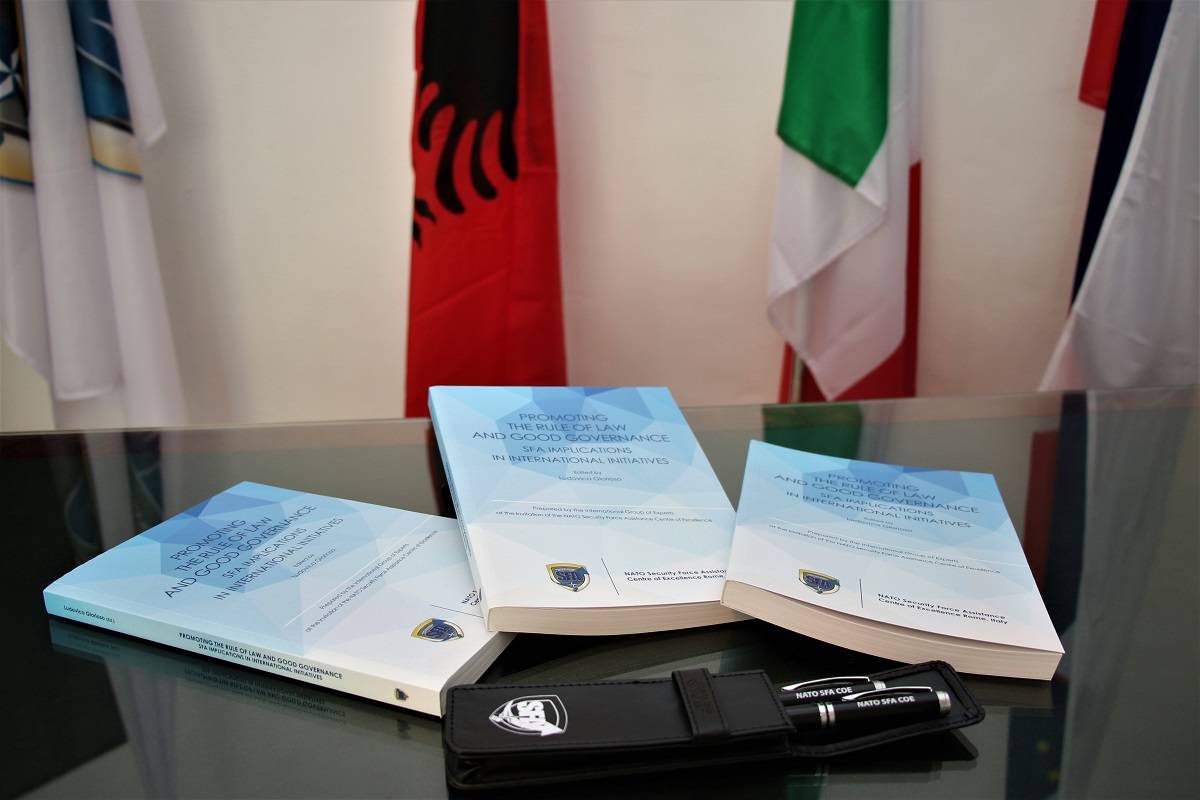 On the 30th of September 2021, NATO SFA COE will present its first publication on promoting the Rule of Law and Good Governance and how the main International Organisations are involved in supporting this initiative.
The editorial project has been designed with the support of a group of international experts affiliated to the United Nations, International Committee of the Red Cross, International Criminal Court, NATO HQ, SHAPE, IAI and Center for Civilians in Conflict.
The authors will intervene and present the different chapters of the publication.
The event will start at 2:00 pm (CET) and will be held online in three different sessions:
- Practical guidance to SFA providers and the NATO/EU cooperation;
- Security Force Assistance and tailored International Humanitarian Law training programmes;
- Addressing corruption in conflict situations and preventing violent conflicts by Building Integrity in the Defence and Security Sector.
To request participation in this event, please register on our website first, using the form below.