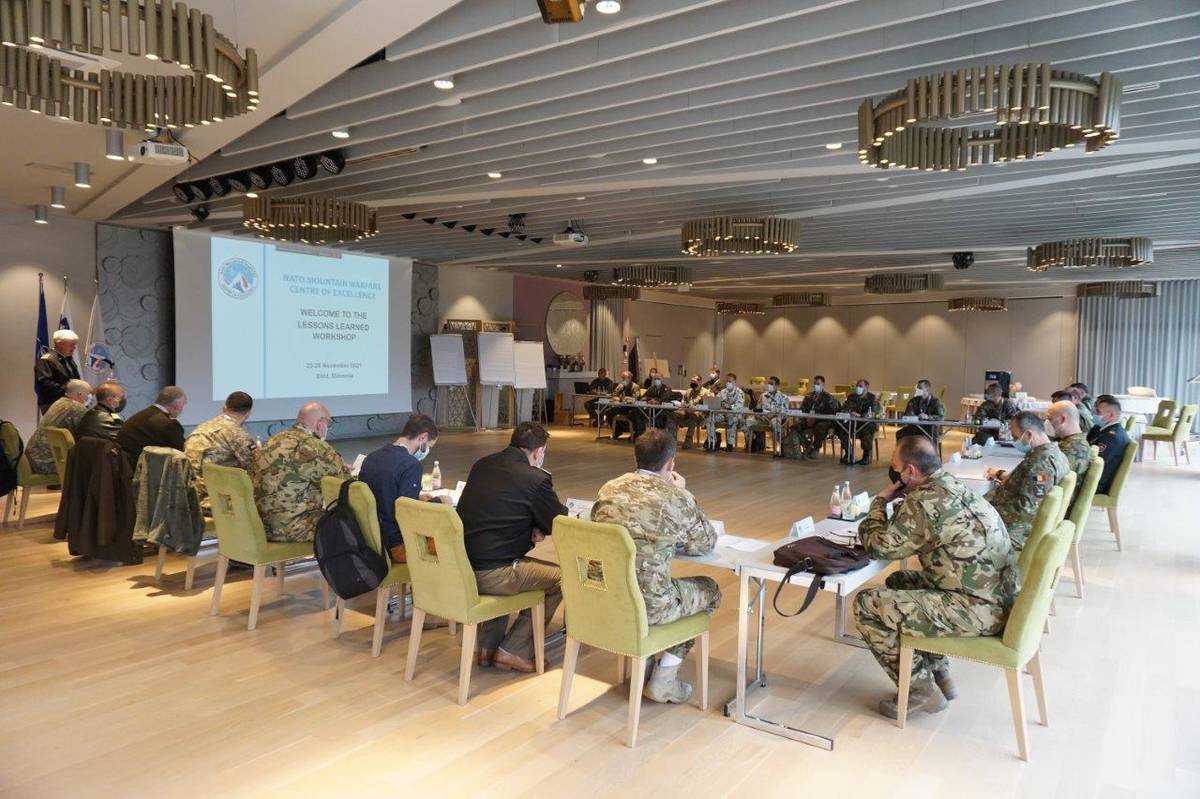 A NATO SFA COE representative (the Analysis and Lessons Learned Branch) joined the Lessons Learned Workshop organized by NATO Mountain Warfare Centre of Excellence, held in Bled, Slovenia from 22nd to 25th November 2021.
The purpose of the workshop was to build a MW Lessons Learned Community of Interest (COI) in the domain of the LL process.
With the support of the NATO Joint Analysis Lessons Learned Centre (JALLC) Advisory and Training Team from Lisbon, the NATO SFA COE familiarized the other COI with the NATO LL Capability & Process, LL Documentation, the Role of the LL Staff Officer and NATO LL Portal.
In addition, the workshop highlighted the best practices and challenges in establishing and conducting the LL process.