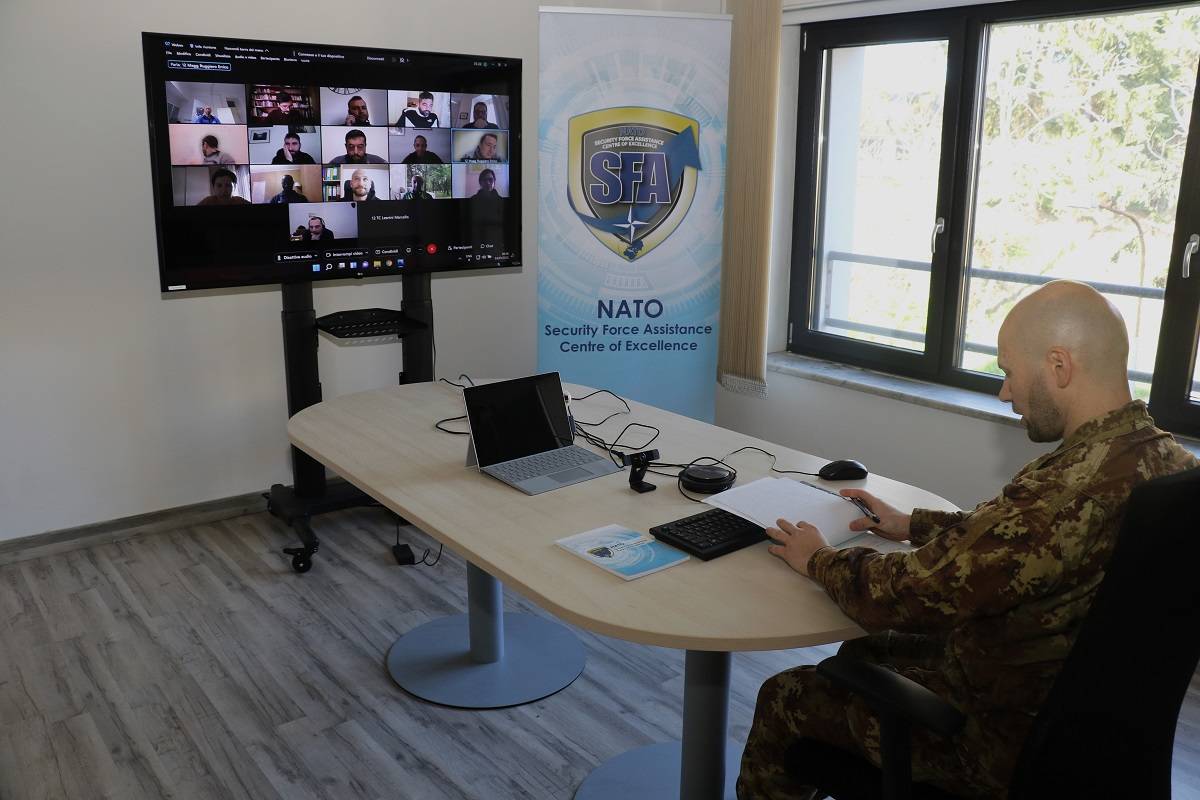 From the 18th to the 21st of January, a NATO SFA COE Subject Matter Expert held an educational activity within the training module organized as part of the Joint Services Staff Course (ISSMI) coordinated by the Centre for Defence Higher Studies (CASD). The module was aimed at the enhancement of the personnel's soft skills in Leadership, Team Building and Problem-Solving.
The purpose of this Module, that focused on Conflicts Management and Negotiation, was to build the capabilities for managing conflicts and to frame, organize and conduct a teamwork negotiation exercise.
Joint Services Staff Course's students, divided in 12 groups, worked in e-learning, with the aim to develop their knowledge and expertise and relevant soft skills such as communication, leadership, problem-solving and team making, through an oriented solutions approach. These techniques help to be more adaptive, flexible and to respond with more resources to future challenges.
The educational activity highlighted the best practices and challenges in conflict managing and negotiation that NATO SFA COE promotes in its mandate and mission during the NATO SFA Courses. Once more, COE has demonstrated its commitment to sharing expertise and professionalism for the improvement of the human dimension that is a central role in Security Force Assistance activities.