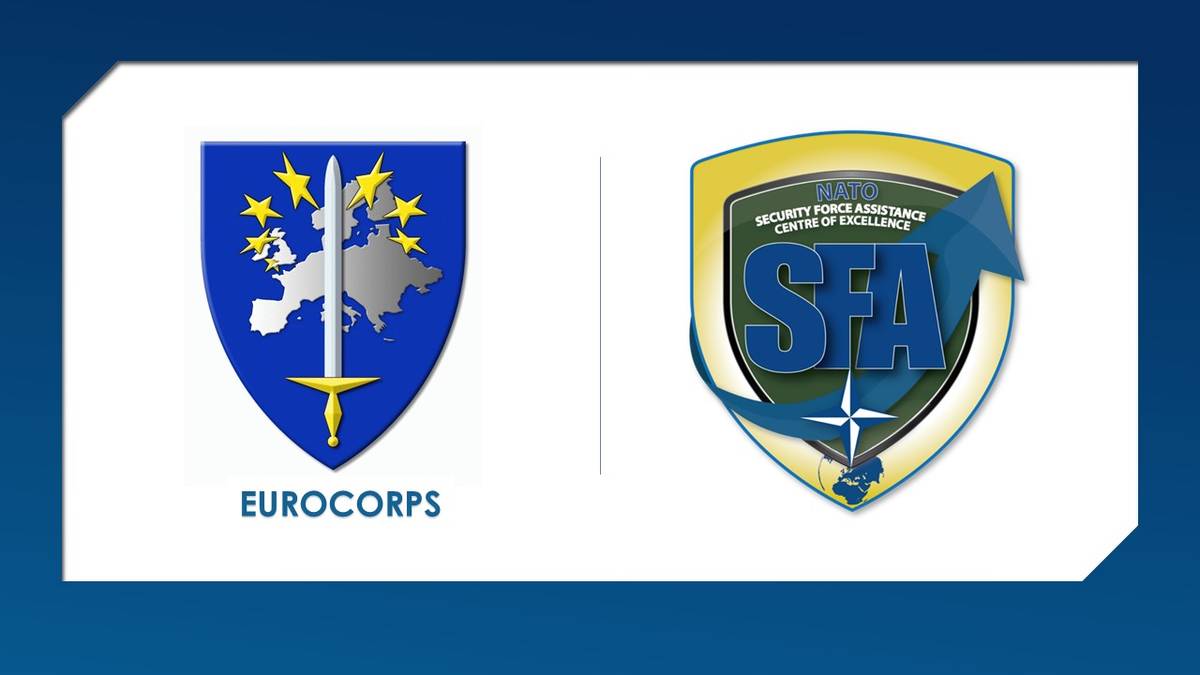 On the 3rd of February 2022 the NATO Security Force Assistance Centre of Excellence (NATO SFA COE) subject matter expert participated in the COMMON EXERCISE SETRIES 22 (CES22).
During the exercise, he provided EUROCORPS flag officers and staff with a briefing on SFA-related doctrine and implications at the operational level.
The activity was part of a wider set of discussions and presentations at the Joint Head Quarters (JHQ) and aimed at raising awareness and generating a common "Joint Operational Mind-Set".
Located in Strasbourg, EUROCORPS is one of nine Graduated Readiness Forces (Land) Headquarters which operate under SACEUR'S Operational Command. These headquarters provide support to the NATO Response Force (NRF) on a rotational basis. Since its early creation, international agreements put EUROCORPS at the disposal of both NATO and European Union.