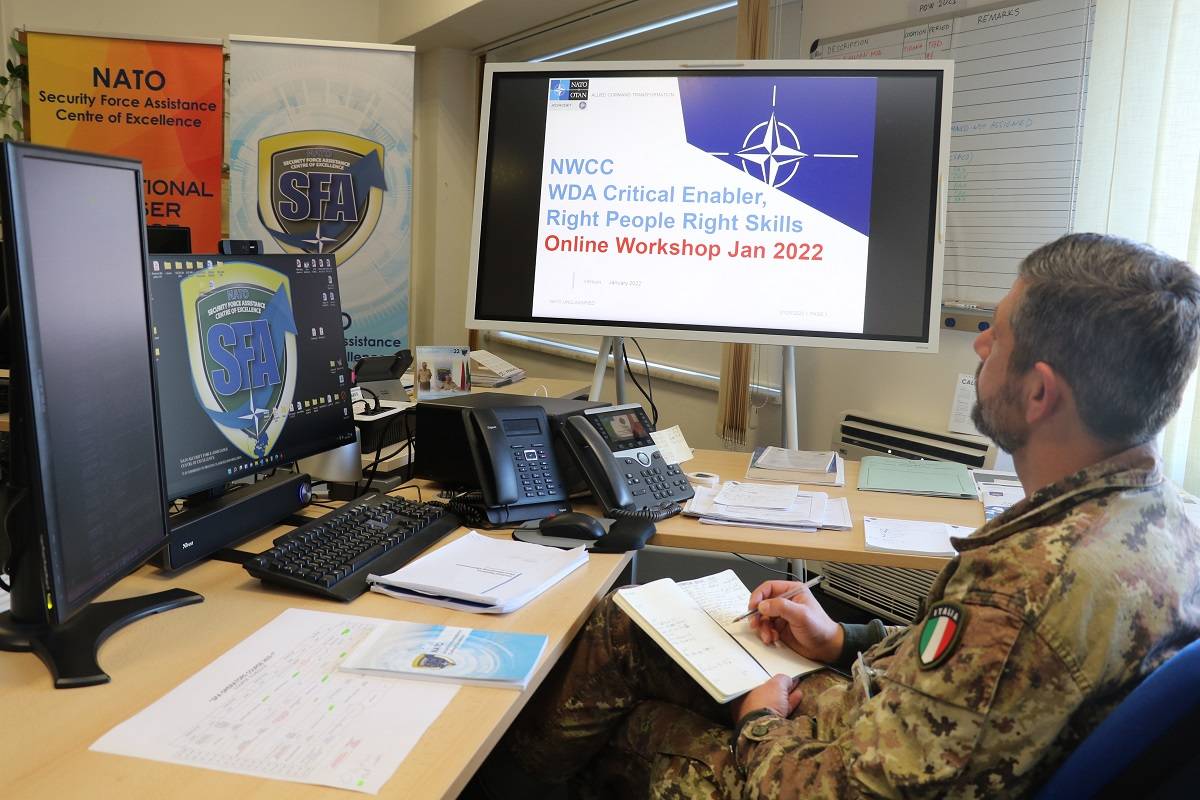 On the 25th of January, the NATO SFA COE joined in the "Right People Right Skills Online Workshop 2022" organized by the NATO Allied Command Transformation – Human Capital Support to Capability Development.
The NATO SFA COE Training and Education Branch representatives participated in the workshop, which contributes to the NATO Warfighting Capstone Concept (NWCC) Right People Right Skills (RPRS) critical enabler.
Participants coming from different nations, COEs and international training facilities discussed different approaches on education and training, in order to enhance individual knowledge, skills and attitudes necessary to adapt and improve warfighters' ability to work and succeed in the multi-domain environment of 2040. The focus have been put on future requirements and existing training and education capabilities to ensure that NATO is able to develop at the speed of relevance.
Furthermore, national inputs on the development of a Human Capital Enhancement Policy (HCEP) have been requested and collected in relation to the future human capital requirements of the Warfighting Development Imperatives (WDIs).
The NATO SFA COE training offer and SFA Operators profile in-depth analysis contribute to NATO human capital enhancement and personnel professional development in current and future missions of defence and related security capacity-building.