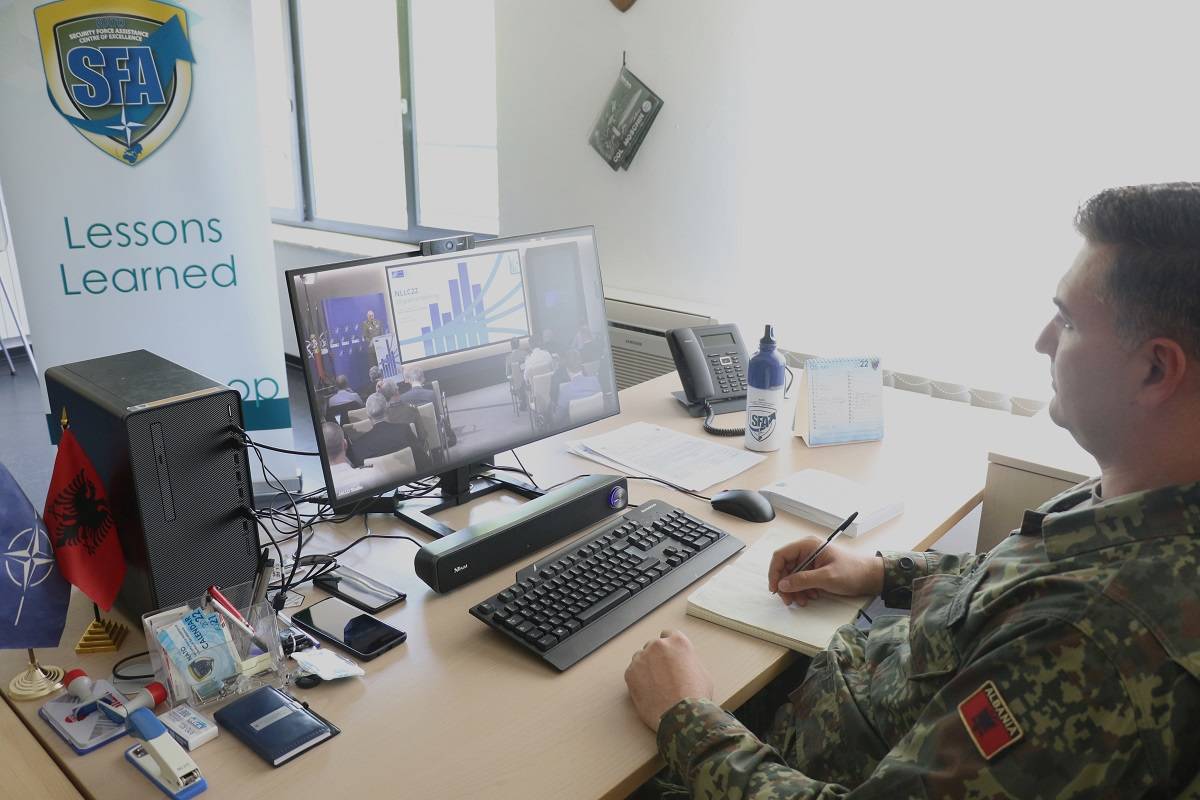 From the 4th to the 5th of May 2022, the NATO SFA COE joined in the NATO Lessons Learned Conference organized by the NATO Joint Analysis and Lessons Learned Centre (JALLC).
The theme of the conference was: "A flashback of two decades of learning to gain insights for the next five years".
The event was an opportunity for the participants to consider the key success stories and shortfalls of LL during the last two decades, highlighting findings in support of enhancing the development of a more effective LL Capability across NATO and looking at ways to potentially improve the Alliance's organizational learning.
The conference was aimed at discussing challenges, opportunities, ideas, and potential changes that could lead to improve LL from Operations in the planning process and how to apply the LL cycle in a timely manner for tactical issues.
Furthermore, the NATO SFA COE emphasized its strong commitment to support and contribute to the NATO LL Capability through its SMEs during the analysis phases of the LL process in the SFA domain.