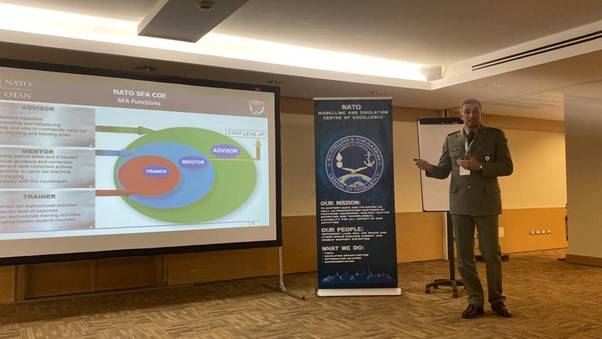 From the 27th to the 29th of September 2022, the NATO SFA COE Lessons Learned Subject Matter Experts joined in the 17th NATO CA2X2 (Computer Assisted Analysis, Exercise, Experimentation) Forum, organized by the NATO Modelling and Simulation Centre of Excellence in Rome, Italy.
The 2022 edition's main theme was "NATO's Digital Transformation, Now & Beyond".
The NATO SFA COE SMEs' gave their contribution at the Lessons Learned Panel presenting the "SFA Operator Profile" analysis report and the "Remote SFA" ongoing project. The project complies with NATO's digital transformation effort in innovative technologies, providing new opportunities for NATO militaries and helping them to become more effective, resilient, cost-efficient and sustainable.
Gallery